May is National Barbecue Month, so why wait until summer to plan a barbecue party? This is the perfect time to send out the invites and start planning your get together.
There are so many fun ways to have a BBQ party, you can add a theme like surf and turf, Mexican Fiesta, or Hawaiian Luau. When you have a theme, you can plan your menu around it. If you want to save money, you can have a pot luck, inviting everyone to bring a dish to share.
Give your party a little more festive with some outdoor games, music, and fun decor. You may even want to put out a deck of cards or take it up a notch with karaoke.
When it comes time to plan your menu, feel free to get creative. Meats are of course great on the grill, but vegetables, fruits, and desserts are equally tasty. There are a lot of great dishes you can make, to get you started, we've gathered a few tasty recipes below.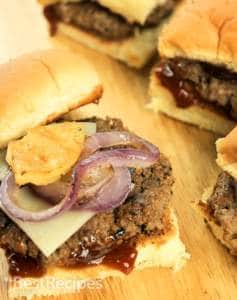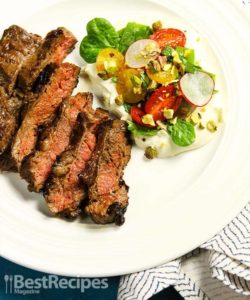 Fajita Chicken Kebabs from Well Plated by Erin 
Cilantro-Lime Grilled Watermelon from The Stay at Home Chef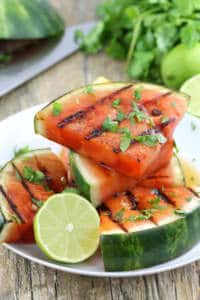 Grilled Peaches with Vanilla Ice Cream from What's Gaby Cooking
Grilled Honey Chipotle Barbecue Chicken Skewers from Smart Little Cookie